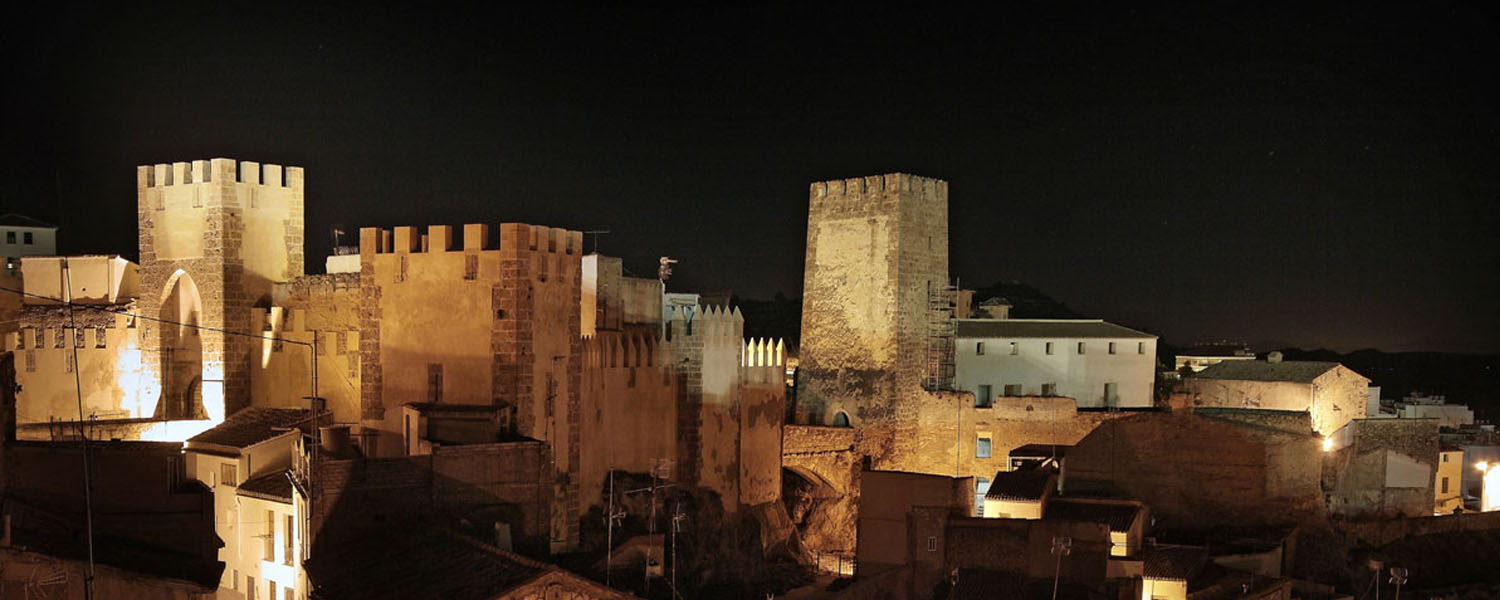 The castle of Buñol, one of the best preserved castles in the Valencian Community.
Come visit the Buñol Castle.
We invite you to come and visit our castle, a medieval fortress that has its origins in the twelfth century and still remains alive today.
The castle of Buñol can be visited any day of the year, at any time, and its entrance is free.
Guided tours and different activities are organized every month at the Castillo de Buñol, find out and reserve the button below.
Situated on a rocky promontory between the Buñol and Borrunes ravines
It was built in the 13th century, abandoned in the 19th century and recovered by the population, making it one of the few castles which remain inhabited – there are houses inside today. Is quite large because Buñol is located on the old border between Valencia and Castile, so it had an important strategic position. It has two clearly differentiated areas. The enclosure to the north is the one that included the military space, with the main door integrated into the north portal tower guarded by two lateral towers at the ends and enclosed by a wall, forming a large Plaza de Armas. The site to the south was for residential use. In this enclosure there is the old Palacio Mercader, la Iglesia del Salvador and a floor of the Gothic Palace. From this enclosure the way out is through the south tower or Torreta, towards the medieval district.