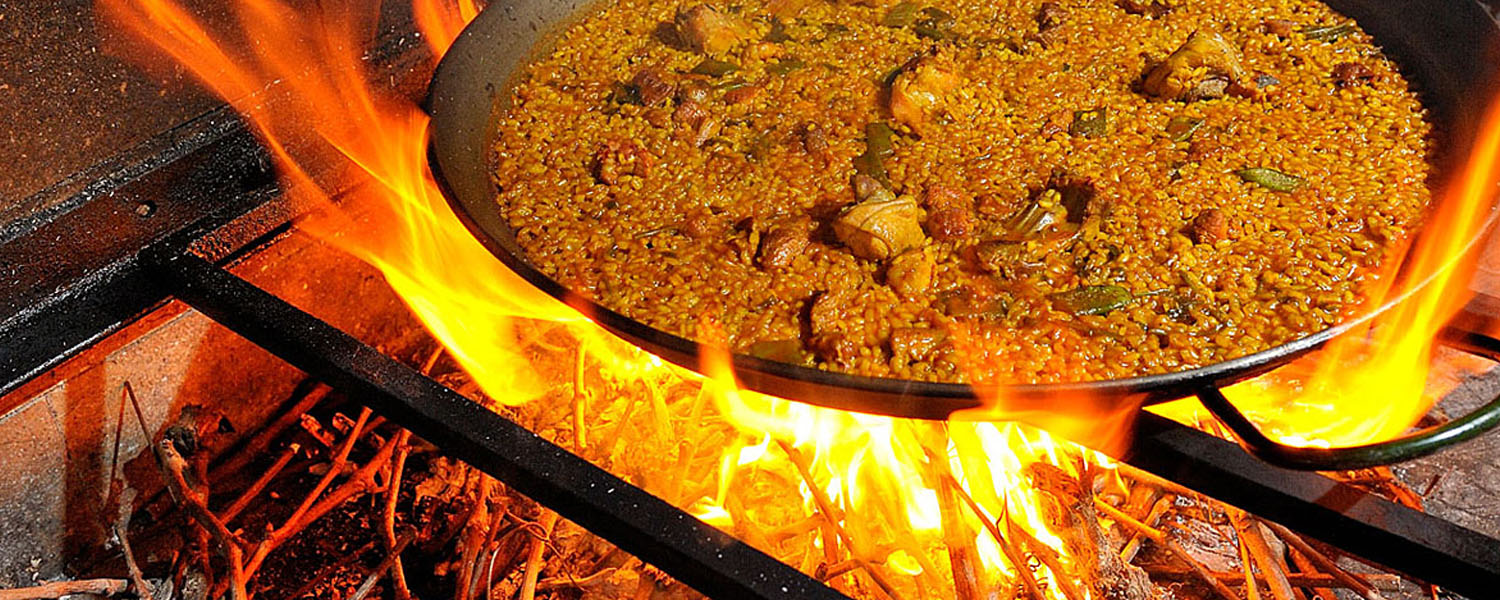 At La Hoya de Buñol, enjoy tasty cuisine from ancient times in an indoor setting. Meals prepared with time, imagination and good ingredients.
La olla de La Hoya is formed by Alborache, Buñol, Yátova and Macastre
Has an excellent repertoire of sausages such as "sangregordo", Easter sausages, meat and rice sausages, as well as onions, bolognese and even more for you to discover. Traditional gastronomy is based on rice and vegetables, such as "rice with beans", also known as "rice fasting", and "rice with pork ribs". The popular "rotten pot", prepared with vegetables and pork is exquisite, but it is a dish with strong flavor. Would you think that in Buñol, the typical dish would be made from tomatoes? You might expect that, but you would be wrong. The local favorite dish is the "mojete" cooked with flour, meat or cod, a typical dish, and is of special importance on the night of the Tomatina. Being inland and mountainous villages, they have delicious home style dishes like "partridge or pickled thrushes". What stands out from the mountainous cuisine is gazpachos, made with rabbit and partridge, and the oven cake or "box" cake.
And that is because our Pot is a lot of Hoya!