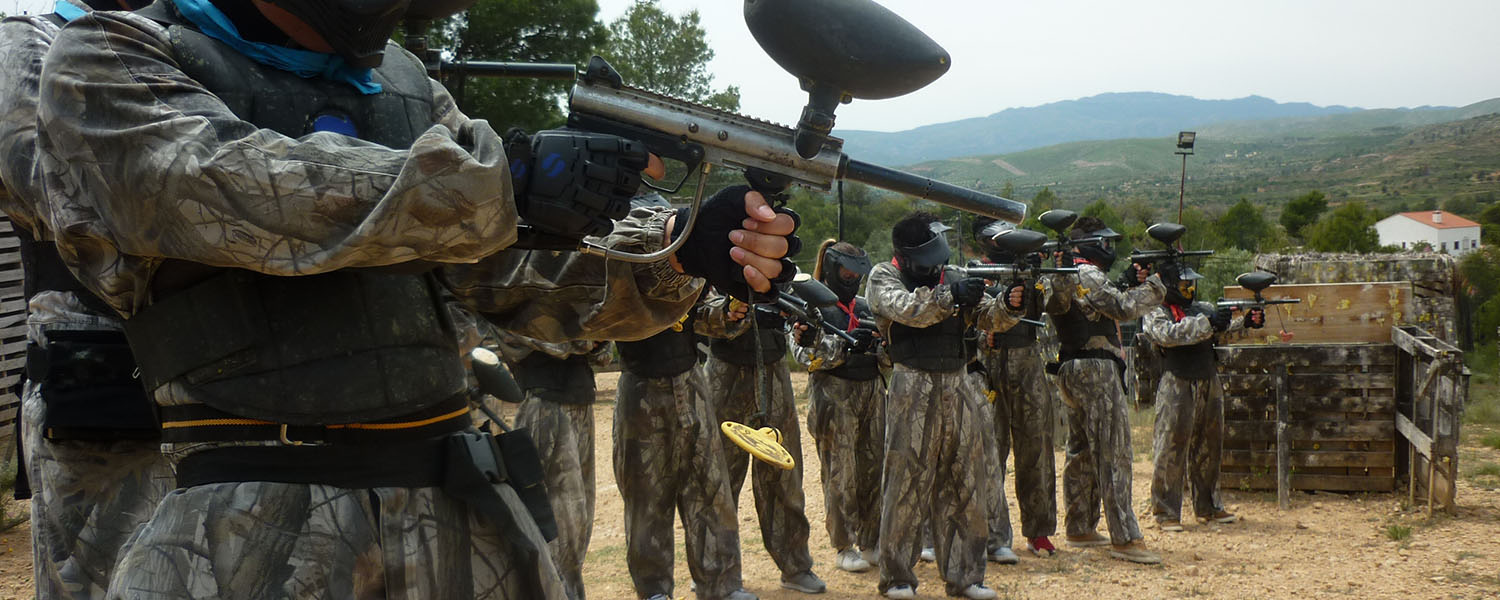 Paintball Macastre has two out-door fields, one of which is available for night time use
They are completely decorated with recycled materials and built to have a similar look to a World War II battlefield. The XTREME field is equipped with lighting for night time use.
In the facilities you will find fresh drinks, tables and benches for lunch or dinner, and WC services. Your friends that aren't participating won't get bored while the game is on because they will have totally visibility of the field without any danger.
Of course we DO NOT like war, but we LIKE strategy. We make this a fun and totally peaceful game, yes, while shooting paintballs at each other.
You will have such a good time, that you're in danger of playing again and again. We have a variety of games, designed for experienced players to those who have never played before. The game played depends on the level of the players.
We are located in a strategically perfect site; from the very field you can see a large part of the Hoya de Buñol mountains.