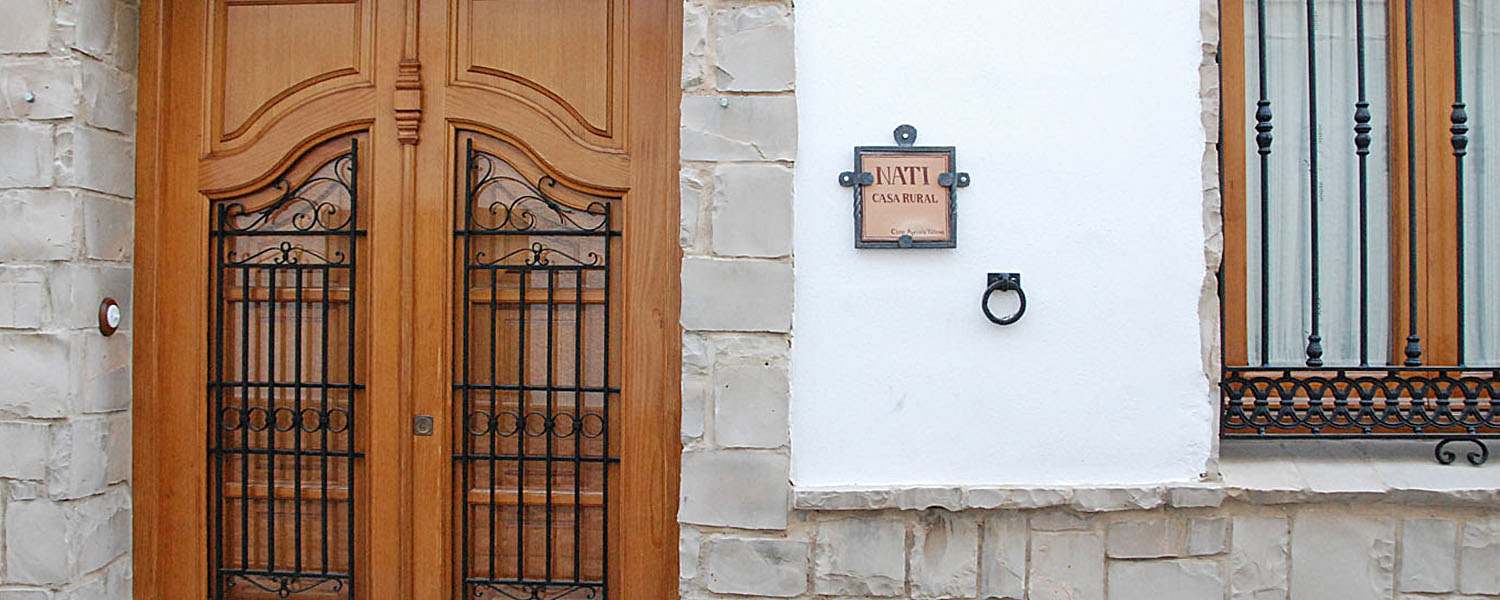 Casa Nati is the ideal place to spend a restful few days
The decoration and design have been carefully selected during the renovation, maintaining the characteristics of the traditional dwelling, but adapting it to obtain the maximum comfort and offering the necessary equipment to adapt to the demands of the guests of today.
Casa Nati, located in the urban centre, has space for 10 people. It has a kitchen-living room, a double bedroom and a bathroom on the ground floor, three double bedrooms and a bathroom on the first floor and attic, terrace and laundry on the second floor. There is a fireplace in the dining room and a television set in every room. It has central heating and hot water, as well as bed linen and sets of towels. The kitchen has utensils: cutlery, crockery, coffee pots, pans, tablecloths, microwave, refrigerator, dishwasher and washing machine. Food or anything else can be purchased at any shop in the village. If you want to hire a cleaning and/or kitchen service during your stay, please do not hesitate to let us know.
Yátova accommodation
Yátova – Casa Nati