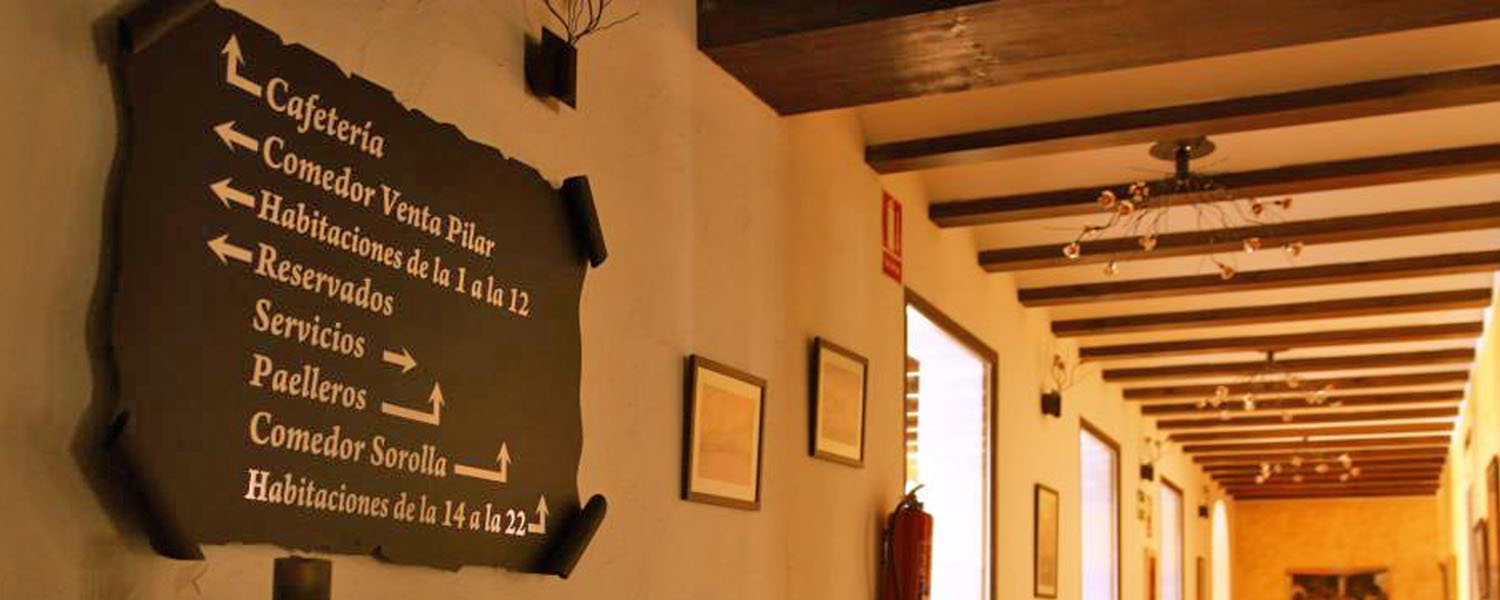 Buñol - Posada Venta Pilar
Venta Pilar is an old 17th century inn that has retained its rustic style while adapting to the needs of the 21st century
Restaurant-inn located in the town of Buñol, 5 minute walk from the train station.
It has two dining rooms with capacity for 200 people, where a daily menu is served as well as a wide variety of other dishes, and where celebrations (Baptisms, Communions and Weddings) are held. Venta Pilar is famous, above all, for its paellas cooked on firewood, its diverse range of rice dishes, ham and chicken patties, ajoarriero (cod fish and potato spread) and fruit cooked in the frying pan.
Rooms at Posada Venta Pilar feature rustic décor with exposed beams and bright colors. Each one comes with free Wi-Fi, a flat-screen TV and a private bathroom.
It has 57 rooms, divided into rooms for 1, 2, 3 and 4 people.
buñol accommodation
Buñol – Posada Venta Pilar